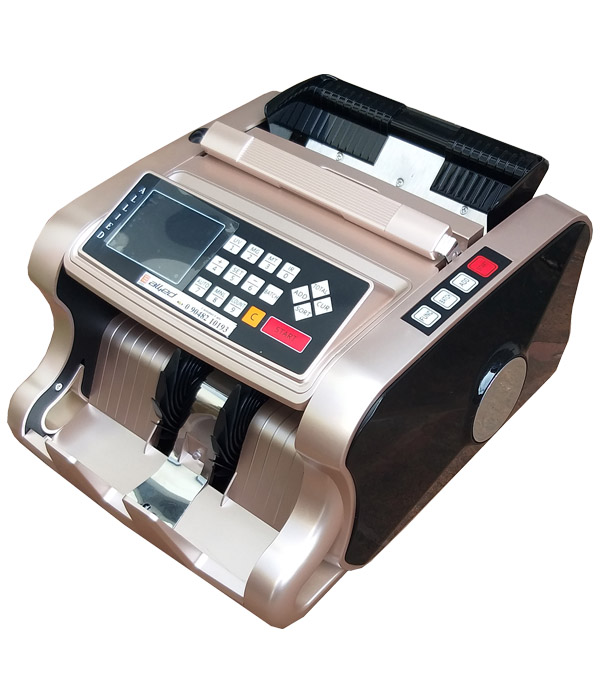 Z 50
Mix Value Counting Machine
Specification and Features
Banknote authenticating machine with mix value.
Most Suitable Machine for new version notes.
Updated Machine for new Rs.2000, new Rs.500, new Rs.200, new Rs.100, new Rs.50 , new Rs.20 and Rs.10
Software Upgradation
Absolute Counterfeit Detection with UV, MG, MT & IR and 3D 100% Ink detection on New Generation Indian Currencies.
Full report in main display with the number of notes, denominations and Total Value.
Free External Display
Long bright LCD blue display. Batch, Add and Count modes.
Error alarm. Half and Double Note detection.
UV, Size & 100% Ink detection. Extra Customer display.
Self-examination function and Detection Sensitivity adjustable.
Perfectly sort both New & Old generation Indian Currencies.
Notes issued Prior to 2005 will also be sorted as per RBI Circular.
Hooper Capacity         :    200 Notes
Counting Speed          :    1000 Notes in One Minute
Power Supply              :    230V AC, 50Hz
Power Consumption :    75W
Dimension in mm     :    330 X 245 X 205
Note : Counting accuracy and detection errors may vary due to currency condition. The company is not liable for any losses caused by the same.